Vins d'Alsace & Fromages , a remarkable pairing evening
Camille Labarthe, US Alsace Willm brand ambassador & Charles Duque, French Dairy Board are looking forward to hosting you at The French Cheese Board for an amazing evening around Willm wine & cheese pairings.
THE REMARKABLE CHEESE & WINE PAIRINGS
 The Grand Cru Kirchberg de Barr is one of the most renowned Grand Crus of Alsace.  Light yellow in color, this wine has a fresh nose with floral notes and touches of peppermint. On the palate there are notes of grapefruit zest that underline the freshness of this wine.
Le Chevrot is made from goat's milk and has an off-white, slightly wrinkled rind. When very young, the cheese has a gentle, aromatic, and a fine, moist texture. As it gets ages, the interior softens and the flavor becomes nuttier and fuller-bodied. At its peak, the cheese is denser and creamier, and there is a fruity tinge to the taste.

This AOC Cremant d'Alsace is produced according to the méthode traditionnelle. This sparkler shows nice white golden bubbles. Fresh grape and apple on the nose and an elegant freshness.
Chaource is soft and creamy cow's milk cheese with an earthy mushroom flavor and melt-in-your-mouth texture. It is cylindrical in shape, similar to a brie, and is typically aged from two to four weeks – when the wheel is fully matured it has a nutty and slightly salty taste.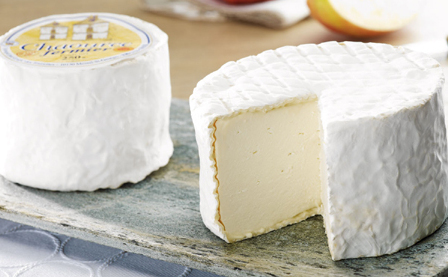 The fine finesse of this Gewurztraminer is due to the influence of the limestone.  It's golden yellow and aromatic. On the nose there are notes of rose, spice and exotic fruit notes. It is silky, round and well balanced.
With its strong aroma and deep orange exterior, you might expect Epoisses to possess a bold flavor. However, you will find a smooth and silky cheese equipped with a unique, slightly salty taste.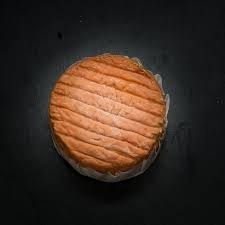 ——–
VINS D'ALSACE & FROMAGES PAIRING EVENING
—
When ?
Thursday, Novembre 30 from 6:00 to 8:00 PM
—
Where ?
The French Cheese Board, 41 Spring Street, New-York City
—
How to attend ? 
RSVP : Please contact FCB@thebaddishgroup.com
Share your experience: @frenchcheeseboard @cheesesoffrance #makeitmagnifique @alsacewillm #drinkalsace #Willm